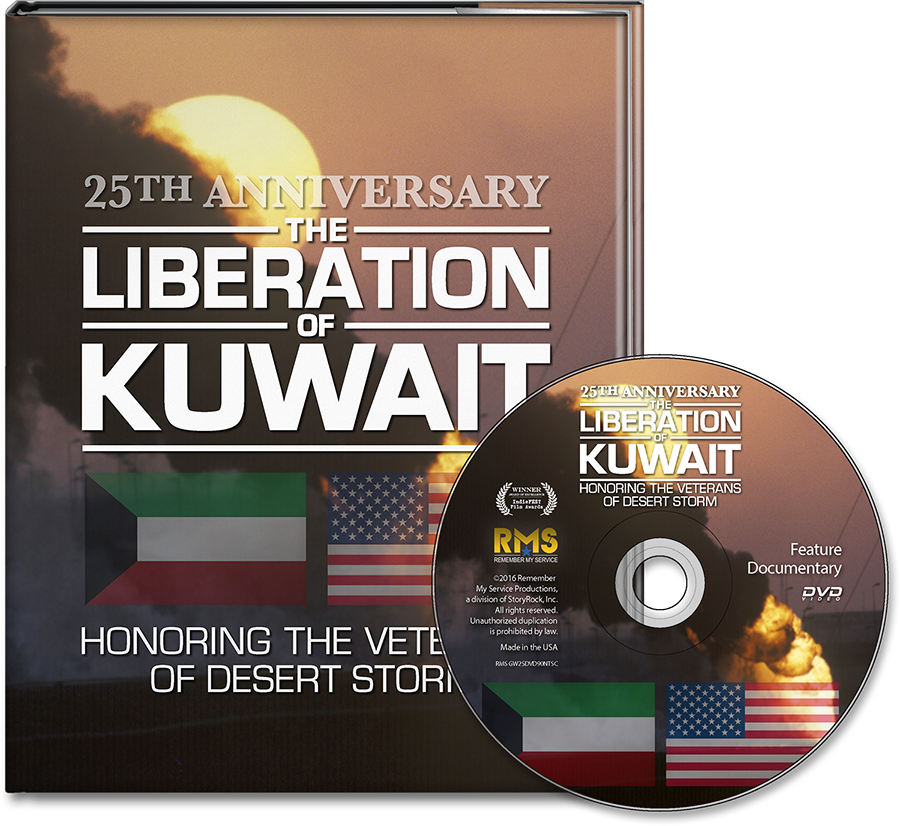 The Liberation of Kuwait coffee-table-style book
and feature-length documentary on DVD.
The publication and distribution of this free commerative gift to veterans is complete. We are currently pursuing funding for printing and distribution for a second edition of this publication. We will announce any progress on this website. Thank you for your patience.